The Power Of Conscious Connection and Support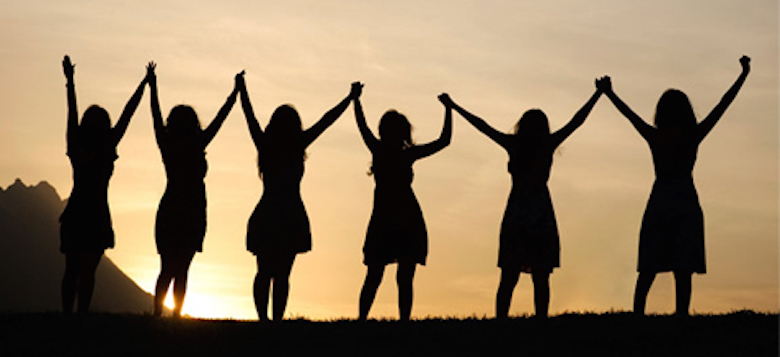 Each year along this journey of life I am becoming more acutely aware at how important the support networks I surround myself with are and at what magnificent power there is, a magic, when we come together in a space of deep trust and vulnerability and share our highs, our lows and more significantly, everything that makes up the in-between; our raw "humanness". I have also found that when we are truly sharing, we can resonate and deeply grasp the sense that
I AM NOT ALONE.
That we are all in this together and we all feel the fear, the shame, the personal feelings of inadequacy to varying degrees but it is universal. And really knowing this by practising being vulnerable with your support crew brings a cellular recognition of connection and belonging.
I am not talking about the general social interactions that we have day to day either. I am talking about intentional pillars of people you can trust and share with in total acceptance and consciously creating a space to come together for intimate gatherings on a regular basis.
With my first child I thought "I had enough friends" but I missed the point. After my giving birth to my son the woman that sat in the circle with me weekly in my mothers group while I experienced severe lack of sleep that completely warped my sense of reality were compassionate beyond belief. They heard me. They got me. And that carried me through one of the toughest years of my life.
Now I share a monthly circle with woman that continuously show up bravely to take off our masks, to be committed to self discovery and personal growth so we can keep stripping off the layers and bloom into
WHO WE ARE WHOLEHEARTEDLY .
It can get uncomfortable, vulnerability... but when you choose to surround yourself with others who have courage and are curious enough. To look honestly at our whys, our triggers, our patterns, our yearnings, our numbing, our struggles, our shame, our creative itches, our relationships with ourselves and the world around us. I find the best support you can get is from those who are not there to give advice nor compare but to simply hold a space for you and truly practise compassion together, for each other and ourselves. I believe our inner growth depends on listening to feedback from the Self and when you have a group of others also committed to this unfolding the shifts that happen multiply.
It may sound too much for some but the strength you receive brings so much joy to my life and the other woman I know who create space like this in their lives. Plus, as a Naturopath I think it can be more cleansing that a detox to do on a regular basis!
I highly recommend it for everyone.